Postdoctoral Associate kickstarts her career with a Cambridge Trust scholarship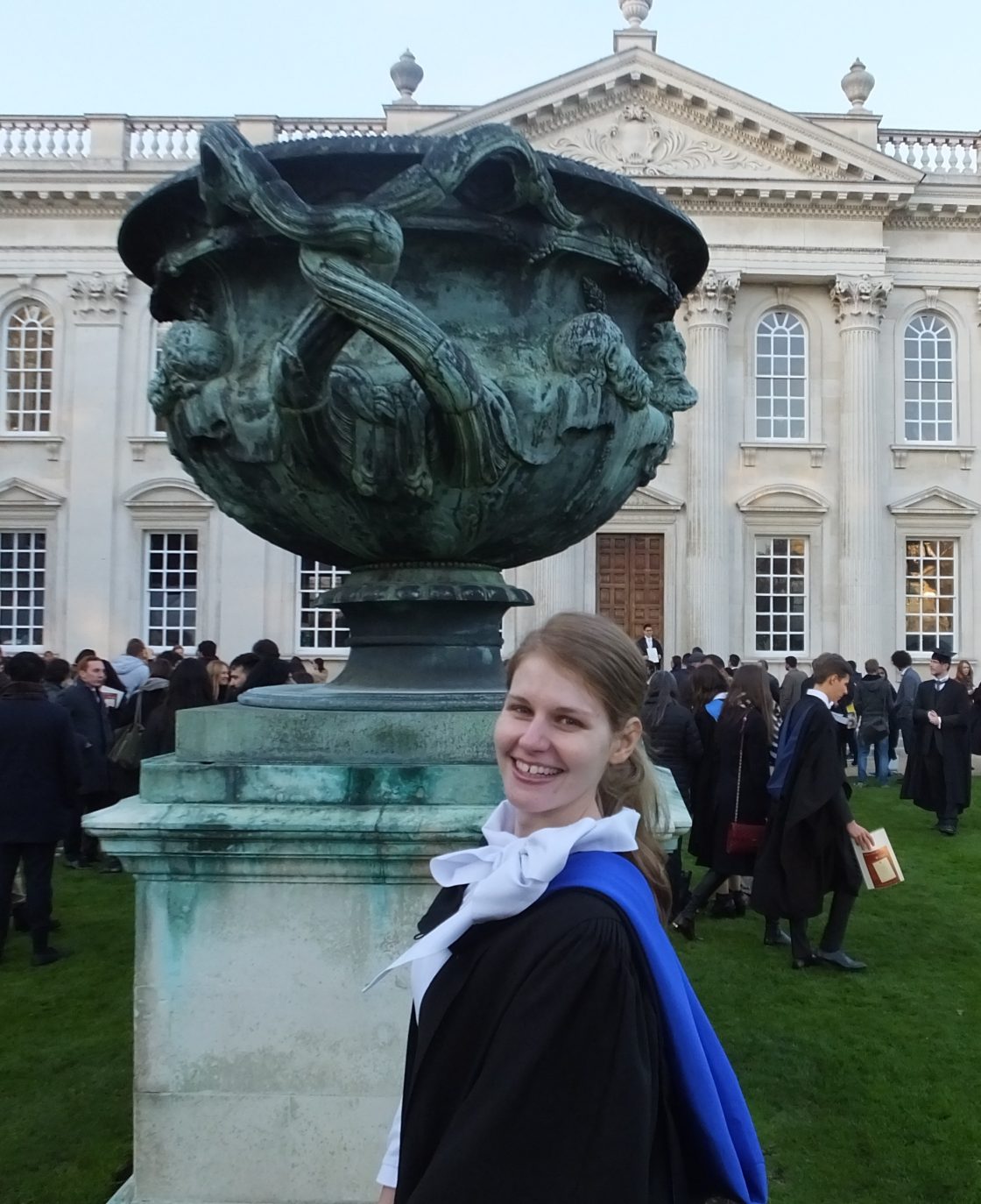 Mariya Chepisheva studied for her Master of Philosophy degree at the Biologically Inspired Robotics Laboratory, Department of Engineering.
Before coming to Cambridge, Mariya studied at Sofia University, 'St. Kliment Ohridski', Bulgaria. There, she earned her BSc in Biological and Environmental Sciences and her MSc in Biophysics and Molecular Biology. She was awarded a Gold Medal for her excellent performance.
Mariya has always been inspired by the intricate link between biology and technology, and is an active explorer of the world of bionics. While at Cambridge, Mariya developed an anthropomorphic robotic hand which was highly praised during her MPhil defence and won the prize for Best Technical Paper at the Simulation of Adaptive Behaviour, 2016.
After Cambridge, Mariya became a graduate researcher at Harvard University, and went on exploring the biological sciences. Later, she came back to the UK for her PhD degree in Clinical Neuroscience at Imperial College London. At Imperial, Mariya worked with a great variety of neurological populations, while concentrating on the vestibular system. For her PhD studies, Mariya used Virtual Reality (VR), 3D body tracking and magnetic resonance imaging (MRI) to learn more about the perception of balance and spatial orientation under vestibular guidance in patients with central affections of the nervous system. Her excellent work was highly praised during her PhD defence.
During her PhD studies, Mariya won the Imperial College London Dean's Award and a highly competitive placement at Yale University (USA). Currently, Mariya is back at Yale, this time as a Postdoctoral Associate. She continues her work at the Neurocritical and Emergency Care Department, Yale School of Medicine, concentrating on hyperacute traumatic brain injury (TBI) patients.
"I fell in love with Cambridge for life and built an eternal link with this fascinating place! I often come back home to Cambridge and Christ's College (i.e. my College) to talk to the town and hear what it has to tell me, to live again among these magically beautiful College buildings, to immerse myself in history and tradition, into so many precious memories of mine," says Mariya. "I come to experience again the morning hours when the town is just awakening, and I am on my way to the boathouse for my rowing practice. I come to see how calm and beautiful the Cam is and how nicely it stands there with all the lavishly green parks next to it. I come to remind myself of how busy it gets in the evenings, when we are all wearing our gowns and rushing to get to the next formal on time. I will be forever grateful to Cambridge Trust for all their support and faith in my success and to my Cambridge supervisor, Prof. Iida, for all his trust in my potential."
Back to listing