Engineering PhD takes Cambridge graduate all the way to the United Nations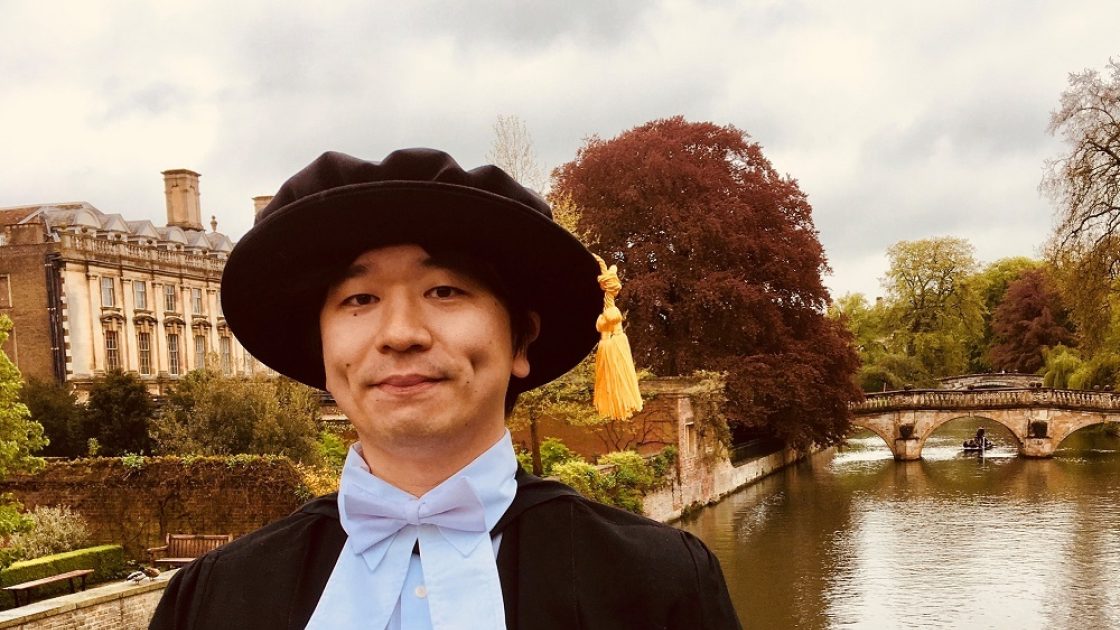 Yuta Hirose was awarded a Cambridge Trust Scholarship and RADMA Scholarship to undertake a PhD in Engineering at the University of Cambridge between 2014-2017.
Before starting his PhD, Yuta worked at the United Nations Industrial Development Organization (UNIDO) and also helped run his family-owned trading, logistics and consultancy business in Japan. 
Yuta earned a BEng in Chemical Engineering and a BCom in Finance from the University of Melbourne in Australia and a MSc in Sustainability Science from the University of Tokyo in Japan. 
During his time at Cambridge, Yuta was also awarded a College Senior Scholarship as the highest-performing PhD student for two consecutive years.

As an Industrial Associate with IfM Engage, Yuta develops and deploys the Institute for Manufacturing's research outputs into practice through projects on a collaborative basis, working closely with organisational partners in the Asia-Pacific region. His research interests include the area of strategic management, innovation and technology management, with a particular interest in roadmapping. He is also currently a technology advisor to the United Nations Industrial Development Organization (UNIDO).
"Cambridge provided me with the excellent environment and facilities for pursuing my PhD, and it was a life-changing experience," says Yuta. "I would not have been able to complete my research without the encouragement, support and help I received from many people such as my supervisor, advisor, colleagues, friends, my wife and family."
Back to listing